A quick and easy CRM solution with Cloud Computing benefits !
Make communication with your customers more constructive by knowing what matters to them at a given point in time.
Our cloud-based customer relationship management solution, incorporating marketing, sales, commercial and customer relations services, guarantees optimal visibility, faultless execution and a properly controlled customer experience. Get ahead of the game and create customer loyalty like never before –choose CEREALOG's expertise to implement and run your CRM solution based on SAP Hybris Cloud for Customer.
Watch a video SAP Hybris Cloud for Customer

Why choose SAP Hybris Cloud for Customer?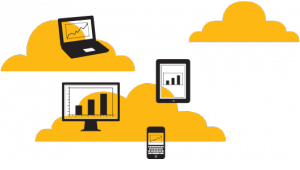 Businesses must be able to offer a fluid customer experience across all communication channels: face-to-face, on the phone, online, on social networks and mobile terminals.
With our Cloud CRM software, you can:
Bring together sales, service and social interaction within an integrated SaaS CRM system.
Enjoy total visibility on your customers to know their needs at any time.
Use client analytics tools and real-time predictive visibility to improve interactions across all channels.
Manage your business anywhere, anytime and on any terminals, using a mobility-centric approach.
Become operational quickly and economically thanks to Cloud CRM solutions by subscription.
Learn more, download the SAP Hybris Cloud for Customer brochure